Frank L. Manzella
Passed 07/06/2022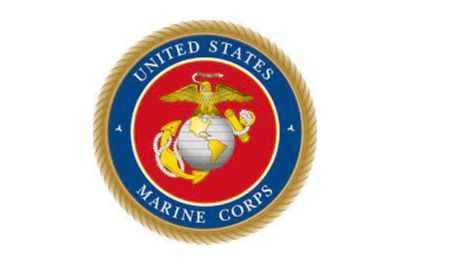 Obituary For Frank L. Manzella
Frank L. Manzella, 98, passed away peacefully at home on July 6, 2022. Frank led a life defined by grace, generosity, duty, and kindness. Born in Silver Creek, NY on February 20, 1924, to the late Anthony Manzella of Roma, Italy (a Purple Heart recipient of World War I) and Jennie Preorio of Montevideo, Uruguay, Frank was the beloved husband for 68 years of the late Veronica DiGrande Manzella. They shared a home in Rockland, built by Frank, for over 65 years.
Frank's character was defined as a youth, growing up on a farm at a time and place where heat and hot water were a rarity. But he discovered warmth and comfort in hard work, resilience, and the strength of a loving family.
Frank's life was a tapestry woven by a profound sense of duty. As a child, he took a job as a pinsetter in a bowling alley to earn money to pay for a private nurse when his brother fell ill. In 1943, he enlisted in the United States Marine Corps, proudly serving his country aboard the escort carrier USS Gilbert Islands. His ship was off Okinawa, Japan when the first atomic bomb was dropped; Frank recalled having to wear goggles to protect his eyes from the flash and then joining the crew to decontaminate the ship. One of Frank's proudest moments was being presented a Challenge Medal by the Commandant of the U.S. Marine Corps.
A graduate of Silver Creek High School, Frank was a five-sport All Scholastic athlete: football, track, baseball, basketball, and tennis. After graduating with a BA in Teaching from Buffalo State University, his intent was to get his M.A. in Education at the University of Buffalo. However, his studies were cut short by yet another call to duty – Frank volunteered to serve his country once again during the Korean War.
Upon his return, in April of 1952, Frank met Veronica (Vera) DiGrande. He proposed one month later. They were married on November 9, 1952. Veronica was a Bostonian, and Frank was happy to make his home in Rockland. He accepted a position to teach shop at Rockland High School where he also coached track, and eventually Frank and Vera started their own successful construction and property management business. They spent the next six decades giving back to the Rockland community, donated many parcels of land to the Town; he served on building and finance committees as well as contributing their time and talent to Holy Family Church and the Sons of Italy. Frank was a Corporator of the Rockland Savings Bank and was on the Board of Trustees for the South Coastal Bank.
To Frank and Vera, nothing was more important than family. It was their heart and soul, and they were spectacular parents to their three children: Virginia Manzella and her late husband, James Robinson, Sandra Manzella and her husband Richard Karoff, and Robert Manzella and his partner Candi DiRenzo. Frank loved his many nieces and nephews, and the feeling was unconditionally mutual.
Frank Manzella's loving spirit and infectious smile will be missed by all who knew him; the greatest gift of his 98 years is the example he set of a life well lived.
Friends and family are invited for visiting hours at Magoun Biggins Funeral Home at 135 Union Street in Rockland. Visiting hours will be held Thursday, July 14, 2022, from 5-8 P.M. A Funeral Mass will be celebrated on Friday, July 15, 2022, at 9:00 A.M. at Holy Family Church, 403 Union Street, Rockland. There will be a graveside gathering for prayers afterwards at Holy Family Cemetery, 92 Centre Avenue, Rockland.The Manzella family respectfully asks funeral and visiting hours attendees to wear a mask to services.
In lieu of flowers, donations can be made in memory of Frank L. Manzella to: MGH Development Office, 125 Nashua Street, Suite 540, Boston, MA 02114-1101 or online at: giving.MassGeneral.org
Photos & Video
Add New Photos & Video
Condolences